Hunky Actors of the 80s and 90s: Michael Douglas, Kevin Costner and Mel Gibson
September 27, 2010
Knoji reviews products and up-and-coming brands we think you'll love. In certain cases, we may receive a commission from brands mentioned in our guides.
Learn more.
First part of an article series dedicated to the handsome actors of the 80s and the 90s: features Mel Gibson, Michael Douglas and Kevin Costner.
Remember the 80s and 90s? It was before Clive Owen and Gerard Butler became household names, before Prison Break was a hit show and before Channing Tatum stepped up. The listed men were all the rage, both with their looks and careers. Some of them got more famous, some of them faded away a little. Some got older and lost their looks. We lost some to scandals and death. But some are still as popular as ever and maintain their good looks. Below is a nostalgic trip down the memory lane:
Michael Douglas
Son of famous actor Kirk Douglas, Mr. Catherine Zeta-Jones, Michael Douglas managed a diverse career, challenging his father's reputation, ever remain popular and marry a gorgeous actress who is two and a half decades his junior. Born in 1944 and facing health problems, Douglas may no longer be a heartthrob. But his hunk status was gained in the 70s when he starred opposite Karl Malden in the crime series The Streets of San Francisco and has maintained his popularity ever since. In 1984, at age 40, he starred in the romantic adventure/comedy Romancing the Stone opposite Kathleen Turner. He played an adventurous explorer who ends up helping out and then falling for a romance novelist. From then on, Michael Douglas played in popular but also controversial films such as Fatal Attraction (1987) and Basic Instinct (1992). In 1987, he starred as Gordon Gekko in Oliver Stone's crime drama Wall Street. Today, he has taken the part again and the young stockbroker is Transformers' and Indiana Jones' Shia LaBeouf.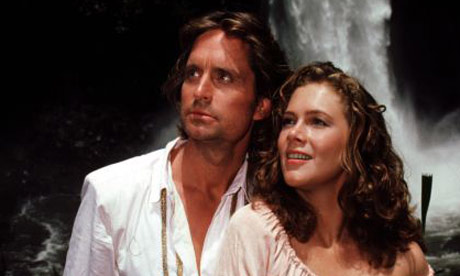 Kevin Costner
Kevin Costner starred in The Graduate sequel Rumor Has It and his role was that of a man who managed to sleep with the three generations of women in the same family. My grandmother and mother also agreed that Costner was perfect for the role, as he has been considered to be one of Hollywood's most handsome men. He has matured and his career has seen some box office flops. But he still remains to be a popular and well-respected actor/director. Kevin Costner starred appearing in movies in 1981 and soon was playing lead roles. Some of the movies that earned him his hunk status include No Way Out, Bull Durham, Field of Dreams, Robin Hood: Prince of Thieves, The Bodyguard and Message in a Bottle. In 2010, he starred in the drama The Company Men alongside Ben Affleck, Maria Bello, Chris Cooper and Ben Affleck.
Mel Gibson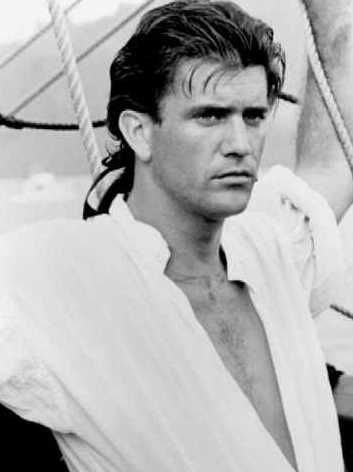 Mel Gibson might be talked about with his temper and comments on religion lately, but in the 80s and 90s, he was talked about with his movies, popularity, happy family life and good looks. Mel moved to Australia with his family during the Vietnam War- at the age of 12- so he can fake Australian accent perfectly. His performances as an Australian in Mad Max, Gallipoli and Tim led many movie-goers think that he was an Australian. His movie career was successfully transported to Hollywood as well, when action/comedy Lethal Weapon series became blockbuster hits. Mel was known for his box office appeal and was one of the first actors in the 90s to hit the $20,000,000 paycheck. He has since then won 2 Oscars (Best Director and Best Film for Braveheart), got a Golden Globe nomination for Best Actor for his role in Ransom, completed 4 Lethal Weapon movies and has been successfully running his production company Icon Productions. Some movie fans and critics argue that the problematic times Mel is going through has a lot to do with the loss of his looks.
This is an article series and the following articles will feature Christian Slater, Keanu Reeves, Johnny Depp, Brad Pitt, Antonio Banderas, Patrick Swayze and more.
6 comments