Pierce Brosnan Trivia: 18 Fun Facts About Pierce Brosnan Movies and His Life
September 26, 2010
Knoji reviews products and up-and-coming brands we think you'll love. In certain cases, we may receive a commission from brands mentioned in our guides.
Learn more.
Trivia article and photos for Irish actor, former James Bond Pierce Brosnan, featuring Pierce Brosnan movies, TV role Remington Steele, his private life and more.
1.Pierce Brosnan was born in 1953, in Ireland.
2. He is Irish, but he can do American and all British accents perfectly.
3. He stands at 6' 1½" (1.87 m).
4. He has been married to his second wife Keely Shaye Smith since 2001 and they have 2 children together. She is an actress.
5. His first marriage was to Cassandra Harris. They got married in 1980 and their marriage ended with her death in 1991.
6. Cassandra Harris had two kids from her previous marriage. Brosnan adopted them after their father died. Cassandra was born in Australia and was 5 years Pierce's senior. Cassandra and Pierce had a child together. She was an actress. She starred in a Bond Movie, starring Roger Moore. It was called For Your Eyes Only.
7. Pierce Brosnan often makes it to Sexiest Men and Most Beautiful People lists.
8. He has been James Bond four times. His successor is Daniel Craig.
9. He first became popular with detective TV series Remington Steele, where he played Remington Steele. His first wife Cassandra co-starred in 4 episodes of the show.
10. He has taken many character/supporting roles but he is mainly known as a leading actor.
11. Some of his male co-stars are Michael Caine (The Fourth Protocol), Colin Firth, Stellan Skarsgard, Dominic Cooper (Mamma Mia), Robert Pattinson and Chris Cooper (Remember Me), Gerard Butler (Butterfly on a Wheel), Greg Kinnear (The Matador), Michael Sheen (Laws of Attraction), Ewan McGregor, Timothy Hutton and James Belushi (The Ghost Writer), Aidan Quinn (Evelyn), Liam Neeson (Seraphim Falls) and Woody Harrelson (After Sunset).
12. Some of his female co-stars are Meryl Streep and Amanda Seyfried (Mamma Mia), Maria Bello (Butterfly on a Wheel), Rachel McAdams and Patricia Clarkson (Married Life), Julianne Moore and Parker Posey (Laws of Attraction), Rene Russo (The Thomas Crown Affair), Halle Berry (Die Another Day), Salma Hayek (After Sunset), Kim Catrall and Olivia Williams (The Ghost Writer), Susan Sarandon (The Greatest), Sarah Jessica Parker (Mars Attacks), Sally Field (Mrs. Doubtfire) and Barbara Streisand (The Mirror Has Two Faces).
13. He co-starred with Annette Bening twice but he doesn't have a big part in either movie. One movie is Mars Attacks – a sci-fi/comedy by director Tim Burton and the second one Love Affair, a romantic piece starring Bening and Warren Beatty.
14. He is good friends with Mamma Mia co-star Meryl Streep.
15. In Mamma Mia, all actors use their own singing voices, including Brosnan.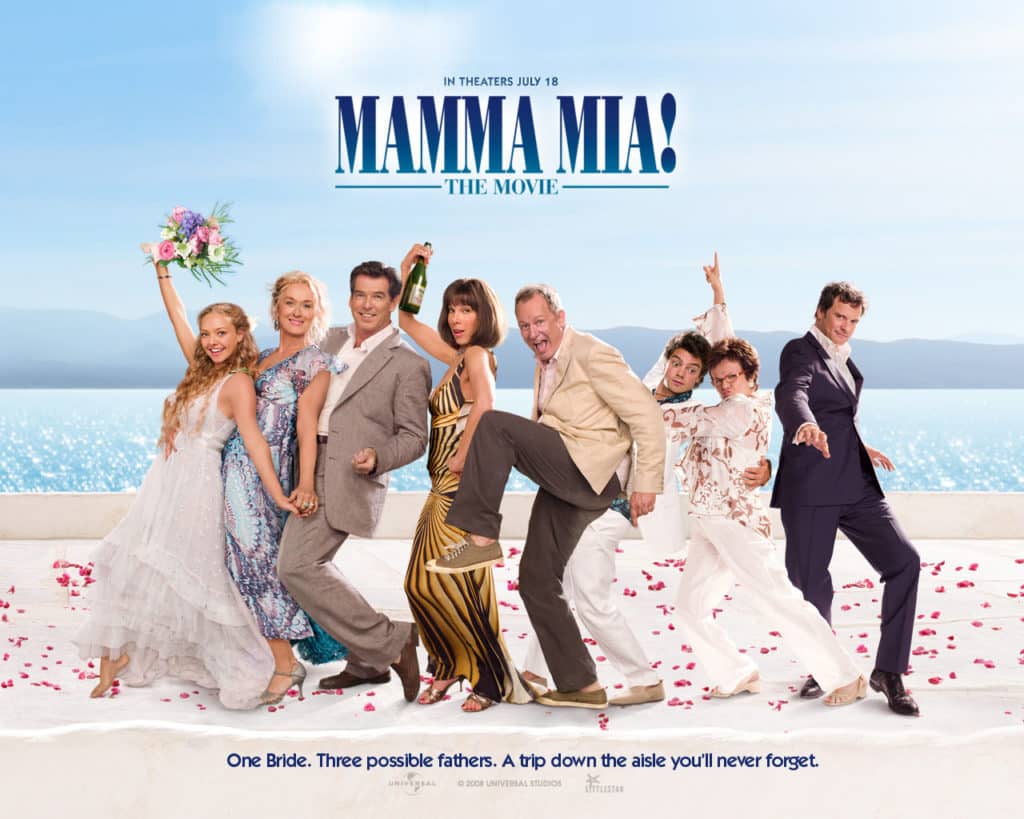 16. He co-starred with Chris Cooper in Married Life as well. While in Remember Me, the main characters were young; played by Robert Pattinson and Emilie de Ravin's. Brosnan and Cooper played their fathers. In Married Life, Chris Cooper and Pierce Brosnan had the leading roles.
17. His movies genres include action, thriller, fantasy, comedy, action/comedy, romantic comedy, drama, western, crime, romantic thriller, sci-fi, musical, horror, adventure and fantasy.
18. Some of his roles are James Bond, private detective (Remington Steele), seasoned thief (After Sunset), a rich man who stole for the excitement of it (The Thomas Crown Affair) , a romantic divorce lawyer who believed in love and marriage (Laws of Attraction), a kidnapper with intentions unclear (Butterfly on a Wheel), terrorist/hitman (The Fourth Protocol), former UK Prime Minister (The Ghost Writer), a rich and distant businessman who lost his older son to suicide (Remember Me), an Irish working class dad struggling to keep his children (Evelyn), one of the three suspected father candidates in Mamma Mia, an Indian named Grey Owl (Grey Owl), Robinson Crusoe (Robinson Crusoe ) and professor (Mars Attacks).
Resource: imdb.com
12 comments