Calamine Lotion for Chickenpox
April 12, 2012
Knoji reviews products and up-and-coming brands we think you'll love. In certain cases, we may receive a commission from brands mentioned in our guides.
Learn more.
Calamine lotion is an antipruritic drug. It consists of zinc oxide which is accounted for its anti-itch and skin protectant properties. Chickenpox is a highly contagious viral disease. Generally, it is known for its symptom of itchy rash that develops int
Chickenpox is a contagious disease caused by the varicella zoster virus. It can spread through the air and by direct contact. Chickenpox develops ten to twenty days after contact with an infected person. While its symptoms include fever and malaise, the itchy rash that turns into blisters is the most recognizable sign of chickenpox.
Chickenpox can last up to ten days. It is usually treated with an antiviral drug such as zovirax and isoprinosine with an antihistamine drug like chlorphenamine. Topical medications such as acyclovir cream and calamine lotion are also prescribed for chickenpox.
Calamine lotion is a lot cheaper than acyclovir cream that consumers tend to buy the former for chickenpox. As an antipruritic drug, calamine can definitely relieve the itch. But, is it advisable to use calamine lotion as an alternative for acyclovir cream?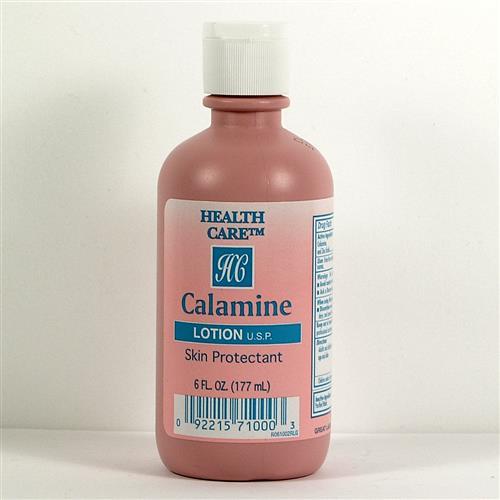 Calamine lotion facts
Calamine is an agent that can be in single or in combination types. In the Philippines, it is recognized as an ingredient in two skin products – Caladryl (Johnson & Johnson) and Calmoseptine (Metro Drug).
While categorized as a skin protectant, drug index also include calamine as an antipruritic and a topical antihistamine.
Calamine is generally indicated for minor skin irritations caused by poison ivy, poison oak, poison sumac, insect bites and chickenpox.
Calamine lotion as advised by a physician can be used by young children and infants. It is applied one to four times a day.
Calamine should not be used by individuals who have allergy with its component. It should not be applied on burns or open wounds. Although, it can be safe for use in pregnant women, calamine is not advised to be applied on large body surface during pregnancy.
Zinc oxide in calamine lotion may cause rash or irritation to susceptible people.
Acyclovir cream facts
Some brands of acyclovir cream include Covelay (YSP), A.C.V cream (Greater Pharma), Acifar (Ifars), Aciherpin (Agio) and Avorax (Apex Pharma Marketing). These topical medications usually contain 5% acyclovir.
Acyclovir as an antiviral drug is not only indicated for chickenpox. It is also used for herpes zoster (shingles), genital herpes and herpes labialis (cold sores). It is applied every 3 to 4 hours for 5 to 10 days.
Aciclovir cream is not recommended for pregnant women.
Aciclovir cream may sometimes produce stinging or burning.
Can calamine lotion replace acyclovir cream?
Compared to children, adults are apt to have serious complications when infected by a varicella zoster virus. Infants and toddlers are often only given antihistamine to relieve the itch. Although, there are some cases that there can be complications as bacterial infection, pneumonia and encephalitis. These circumstances are very rare though. Generally, chickenpox is just a discomfort especially for the healthy children.
An adult, on the other hand may have a severe case of chickenpox with serious complications. Thus, besides the anti-itch drug, an infected adult is also prescribed with antiviral drug.
An antiviral drug like acyclovir may not eliminate the virus within the body or stop the spread of the infection towards other people. However, acyclovir can decrease the severity and the occurrence of the virus.
Acyclovir in topical forms is not actually popular for chickenpox nowadays. Acyclovir taken orally as a tablet is a better option. And while some drug manufacturers cite that acyclovir cream is only indicated for cold sores or herpes labialis, there are still some physicians who still recommend acyclovir cream for chickenpox.
The bottom line here, doctors have their own reasons on prescribing a medicine for his patient. Whether it's about patient compliance, when the patient prefers the cream over the tablet; or about the availability of the drug in the market, a change of medicine without the doctor's approval is not proper.
As for calamine lotion for acyclovir cream, these two drugs are completely different. Calamine lotion may relieve the itching symptom of chickenpox but it will not work as an antiviral medication.
For Knoji by Phoenix Montoya @ April 12, 2012
References:
http://mims.com/Philippines/drug/info/Covelay%20Cream/?q=acyclovir&type=brief
8 comments