Objective Tests: Guidelines for Writing Matching Type and Multiple-Choice Questions
June 28, 2011
Knoji reviews products and up-and-coming brands we think you'll love. In certain cases, we may receive a commission from brands mentioned in our guides.
Learn more.
In a matching test, there are usually two columns of items. For each item in one column, the students are required to select a correct item. The basic form of the multiple-choice item is lead, which defines the problem to be completed by one of a number o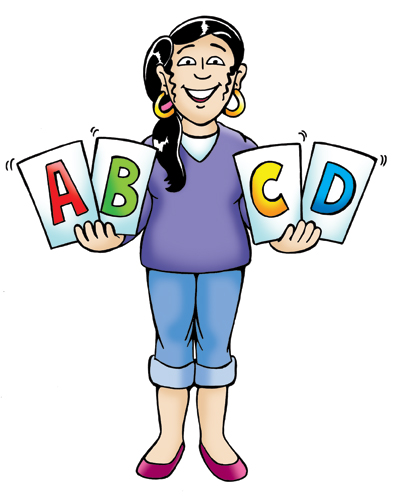 Matching Type Questions
These are used to measure the learners' thinking at the lower levels of knowledge and comprehension. They are relatively easy to construct and can be corrected quickly. In a matching test, there are usually two columns of items. For each item in one column, the students are required to select a correct item. The items may be names, concepts, places, phrases or events.
To discourage guessing, the teacher should put more responses on the right-hand column than the left-hand column. It is important that the entire test appears on the same page so that the learners will not turn the page back and forth when searching for the right answer.
One problem of matching test is that it often requires recall rather than comprehension and more sophisticated levels of thinking. Higher levels of cognition may be called for in matching questions that involves analogies, cause and effect, complex relationships, and theories, but such items are hard to construct.
Guidelines for Writing Matching Questions
The directions should be brief and clear indicating the basis for matching items in column A with items in column B.
The entire matching question should appear on a single page. Running the question on two pages is confusing and distracting for students.
Wording of items in column A should be shorter than those in column B. This permits students to scan the test question quickly.
Column A should contain no more than 10 test items; 5 or 6 items are ideal. Longer lists confuse students.
There should be more alternatives in column B than there are items in column A to prevent answering the last one or two items by simple elimination. Column B should contain 6 or 7 items if column A contains 5. A list of 10 items in column A should be accompanied by about 12 items in column B.
Column A items should be numbered, as they will be graded as individual questions, and column B items should be lettered.
Column A items should be presented in a logical order, say alphabetically or chronologically (but not one that gives away the answer), so the student can scan them quickly in search for correct answers.
Items in both columns should be similar in terms of content, form, grammar, and length. Dissimilar alternatives in column B result in irrelevant clues that can be used to eliminate items or guess answers by the test-wise student.
Negative statements (in either column) should be avoided.
Many multiple-choice questions can be converted into a matching test.
Multiple-Choice Questions
These are the most popular objective test items, especially at the secondary level. Some students think it is fun to answer because they see the task almost as a puzzle, putting piece together, doing easy pieces first and saving the hard piece for last. The basic form of the multiple-choice item is lead, which defines the problem to be completed by one of a number of alternatives are referred to as "distractors." In most cases four or five alternatives are given.
This type of test has the capacity to test not only knowledge and comprehension but also some higher level thinking abilities. They can be adapted to a variety of subject matter content and they can be scored easily.
Guidelines for Writing Multiple-Choice Questions
The central issue or problem should be stated in the stem. It should be a singular statement, topic, or problem.
In the stem, a direct question is preferable to an incomplete statement.
Include in the stem any words that might otherwise be repeated in the alternative responses. This reduces wordiness in the alternatives and increases clarity in the stem.
Negative statements in the stem and alternatives should be avoided.
Use numbers to label stems and letters to label alternatives.
Avoid absolute terms (always, never or none), especially in the alternatives; a test-wise person usually avoids answers that include them.
Avoid using items directly from the text or workbook, since this practice encourages memorization.
Arrange alternatives in some logical order, for example, alphabetically or chronologically.
Alternatives should be parallel in content, form length, and grammar. Avoid making the correct alternative different from wrong alternatives: longer or shorter, more precisely stated, having a part of speech others lack.
Correct responses should be in random order. Do not use one particular letter more often than others or create a pattern for the placement of correct responses.
Alternative responses should be plausible to less knowledgeable students.
The alternatives "All of the above" and "None of the above" should be used sparingly, since the test writer may fail to take into consideration all the nuances in the choices or the test taker may see other nuances.
1 comment