Lee Pace Trivia: 12 Facts About The Fall's Lee Pace
November 5, 2010
Knoji reviews products and up-and-coming brands we think you'll love. In certain cases, we may receive a commission from brands mentioned in our guides.
Learn more.
Trivia for Lee Pace, 2 Golden Globe Nominee actor who starred in Pushing Daisies, Possession, The Fall and Soldier's Girl
1. American actor Lee Pace was born in Oklahoma, in 1979.
2. He stands at 6' 3" (1.91 m).
3. He studied acting at the prestigious school Julliard.
4. He is good friends with his Possession co-star Sarah Michelle Gellar. Possession is a thriller from 2009. The movie also features Michael Landes. Landes and Gellar play a happily married young couple. Pace plays the problematic, ex-convict brother (of Landes' character) temporarily staying with the couple, and he is the only glitch in the otherwise perfect marriage. Things get very complicated however when both brothers go into a coma and only one of them (Pace) wakes up, claiming to be his brother…
5. He was nominated for 2 Golden Globes: Once for Best Actor for his role in the fantastic TV series Pushing Daisies and once for Best Supporting Actor for his performance as a transvestite night club singer in the 2003 drama Soldier's Girl.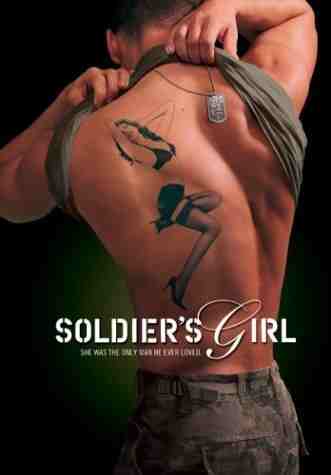 6. TV movie Soldier's Girl is based on the true story of a young soldier who falls in love with a transvestite performer and the repercussions he suffers when his soldier friends find out. The soldier is played by Troy Garity, son of actress Jane Fonda. Troy Garity was also nominated for Golden Globe for Best Actor with his role (the movie was nominated best TV movie as well). Pace lost 25 pounds for his role and went through hours of make-up on the set every day.
The guy is Troy Garity. The "girl" is Lee Pace.
7. Soldier's Girl is Lee Pace's first movie role.
8. The Fall director Tarsem Singh was so impressed by Lee's performance in Soldier's Girl that he didn't want anybody else to play the leading role. But he joked that he needed to meet Lee in person before, just to make sure he was a real guy.
9. He starred in two short lived TV series, (co-)created by Brian Fuller: 2004's Wonderfalls and 2007's Pushing Daisies. Both series had quite unconventional plots.
10. His co-stars include Amy Adams, Mark Strong, Frances McDormand (Miss Pettigrew Lives for a Day), Sarah Michelle Gellar, Michael Landes (Posssesion), Daniel Craig, Sandra Bullock, Sigourney Weaver, Gwyneth Paltrow, Toby Jones, Isabella Rossellini, Jeff Daniels (Infamous), Matt Damon, Robert De Niro, Angelina Jolie, Billy Crudup, Alec Baldwin, William Hurt, Gabriel Macht (The Good Shepherd), Ralph Fiennes, Natasha Richardson (The White Countess), Troy Garity, Shawn Hatosy (Soldier's Girl).
11. Lee Pace co-stars in the thriller The Resident – which stars Jeffrey Dean Morgan and Hillary Swank. The movie is still in production.
12. He has a very small role in the romantic comedy When in Rome starring Kristen Bell and Josh Duhamel.
1 comment