5 Controversial Female Actresses in Hot Films
December 5, 2010
Knoji reviews products and up-and-coming brands we think you'll love. In certain cases, we may receive a commission from brands mentioned in our guides.
Learn more.
5 Controversial Female Actresses in Hot Films
Being an actress and knowing you have the stuff that could make your
dreams
come true is something but daring to take your stuff to the edge to cross that line of being an average performer to being the talk of the whole entertainment industry is another thing. Here were five
controversial films
of the past which enabled
female stars
to make a name to show their calibre of acting and to walk past it and claim the reward for another promising role or simply just to make a big wave before turning their backs from it.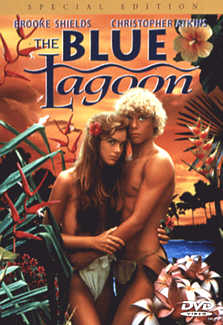 Brooke Shields - Blue Lagoon (1980)
Set in the Victorian times, cousins Richard and Emmeline Lestrange (Christopher Atkins and Brooke Shields) and the ship's cook survived being shipwrecked by reaching ashore into a tropical island. When the cook died of too much drinking the two young cousins were left on their own coping with the issue of survival unsupervised by any older companion to show them the way of life. Growing into adolescence, the cousins discovered their sexuality and developed their own perception of adapting to the changes brought by their sexual maturity. The film was ranked ninth biggest top grossing film of 1980 making a $58,853,106 gross in US and Canada out of a $ 4.5 million budget and paved way for more promising roles for Brooke Shields.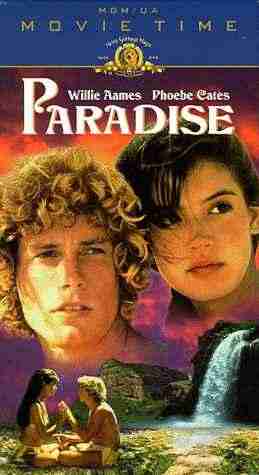 Phoebe Cates – Paradise (1982)
A film made in a similar story plot as with the previous film "Blue Lagoon", it received negative critics where Roger Ebert of Sneak Previews tagged it as "Dog of the Week", the worst film he saw that week following its release. Also set during the Victorian period, David (Willie Aames) and Sarah (Phoebe Cates) were teenagers travelling in a caravan from Baghdad to Damascus when they were ambushed by the villain character "Jackal" who collects women among the travellers to be sold as slaves. The separation of the two teenagers from their parents and their attempt to find refuge in a desert oasis provided another scenario for both characters to mature and discover their sexuality which became the central focus of the story. Despite negative reviews, the film did made it quite past its film budget in gross revenue and Phoebe Cates did have many film offers afterwards.
Sherilyn Fenn – Two Moon Junction (1988)
Classified as an erotic thriller and romance film, it featured Sherilyn Fenn and Richard Tyson. April Delongpre (Fenn) is a daughter of a US senator about to marry Chad Douglas Fairchild (Martin Hewitt) but days before their wedding, April had an affair with a man he previously met before working in a carnival (Richard Tyson). This affair provided the stuff that made this film controversial by showing full frontal female and male nudity. Despite that this film didn't made quite well in the box office, Sherilyn Fenn did got a few film offers afterwards.
Sharon Stone – Basic Instinct (1992)
An erotic thriller starring Michael Douglas, Sharon Stone and Jeanne Tripplehorn, this film made more than an impression during its year of release. Police detective Nick Curran (Michael Douglas) was investigating a murder which involved bisexual attractive crime writer Catherine Tramell (Sharon Stone). The investigation turned complicated as Curran was drawn into Tramell who obviously was using her beauty to lure him into a trap. Speaking of traps, any movie buff could probably recall how Sharon Stone playing Tramell was figured inside an interrogation room sitting on a chair for questioning wearing an above the knee skirt where she occasionally flipped open her thighs distracting the investigator to the fact that she wasn't wearing anything underneath. That "stuff" underneath made such a controversy that allowed the film to gross $352,927,224 out of a $49 million estimated budget.
Linda Fiorentino – The Last Seduction (1994)
The film featured Linda Fiorentino (Men In Black/ Dogma) on the lead role as Bridget Gregory and later in the assumed identity of Wendy Kroy and Bill Pullman as Dr. Clay Gregory, her husband. Directed by John Dahl, this movie was classified as a neo noir film reminiscent of the film noir genre of movies in the 1940s to 1950s setting the elements of crime drama, sexual passion and betrayal. In this particular film, Linda Fiorentino received positive critics on her performance which would have yield her an Oscar nomination however this film was featured on cable TV before shown on theatres which broke the rules. Fiorentino portrayed the deadly side of falling for a woman's beauty. She urged her husband (a doctor) to deal with drugs and ran away with the money, settled in another town and hooked up with a guy working at insurance and urged another plot for a bogus insurance claim then ran away with more money leaving the guy in jail.
References:
http://en.wikipedia.org/wiki/The_Blue_Lagoon_(1980_film)
http://en.wikipedia.org/wiki/Paradise_(1982_film)
http://en.wikipedia.org/wiki/Basic_Instinct
http://en.wikipedia.org/wiki/Two_Moon_Junction
http://en.wikipedia.org/wiki/The_Last_Seduction
12 comments